MOVES #155 Eva Papamargariti x Beastie Respond x Foul-Up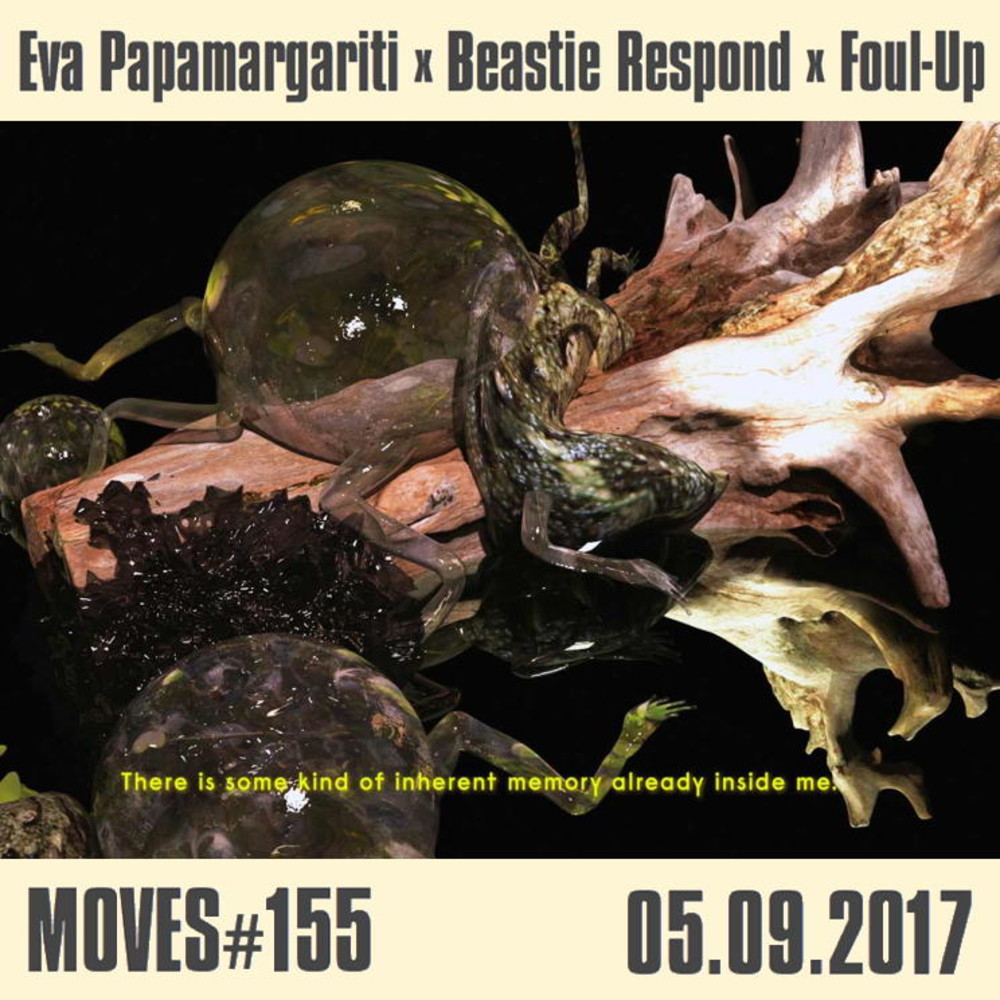 London based artist Eva Papamargariti works primarily with moving images, with time-based media like video, gif or other animated elements. She creates 2d/3d rendered spaces and scenarios on the verge of digital and physical environments blurring the boundaries between these systems. The cover-motive for Beastie Respond's album Information City is by Eva Papamargariti. For the evening at Image Movement she will accompany and expand that piece with a series of recent video works. The films explore themes of artificial and natural ecosystems, the ideas of synthetic nature, the way humans, AI, technological infrastructure and organic critters that co-exist in present terrains and territories, how natural landscapes are represented and re-constructed through machinic navigation tools, imaging devices.
The musician Tobias Hjørnet Pedersen started in the late 2000's to work under the moniker Beastie Respond. The album Information City, his latest release –due September 1st on Foul-Up– is an hybrid work, Beastie Respond moves through contemporary electronic music, taking samples of genres from UK-Bass and Trap to Electro, from Footwork to melodic Synthpop. Though Pedersen retains a sovereignty that keeps the album far from any whiff of patchwork or fiddly handicraft.
Foul-Up finally, a label founded in 2016 is where it all convenes. Let the founder Nicolai Vesterkær Krog have his say: »Foul-Up is an initiative against the oppression of uniformity. Inherent is an aim to pose questions and to do so in order to remain relevant. Our relevance? Our paths will be known by experience, not by predetermined convictions.«